By: Rick Bairett
If you haven't experienced Wings and Wheels, which is becoming an annual tradition at the Spanish Fork Airport, you are missing out.
The September 23rd, 2023 edition featured classic, modern, and exotic airplanes and cars. The best part, however, was getting to see what many of these vehicles can actually do—the real essence of motorsports. There were aerobatic airshows through much of the day, an airplane vs. supercar "race," and an exotic car "runway attack."
All that would be fun for most people. For a pilot and car fanatic like me, it was approaching nirvana.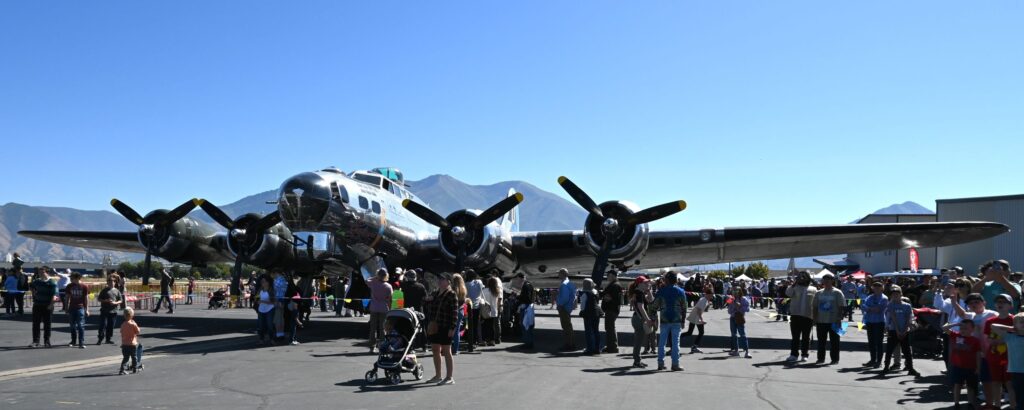 Aircraft Displays
A handful of military aircraft were on static display. The largest were a Boeing B-17 Flying Fortress and a Consolidated PB4Y Privateer—a WWII and Korean War era Navy/Coast Guard patrol bomber. A smaller example was a T-33—an early jet trainer used by both the US Air Force and Navy—painted in Blue Angels demonstration-team livery.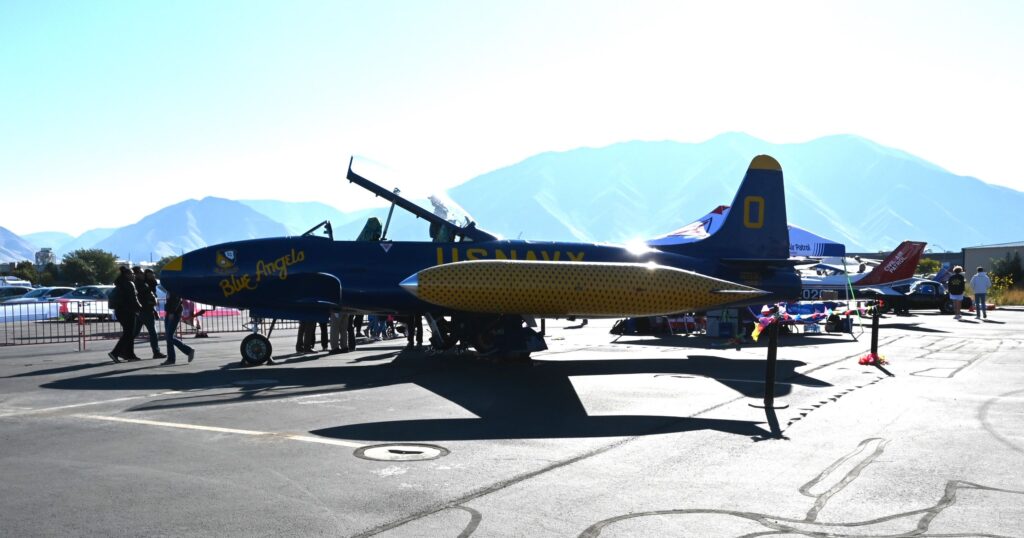 A pair of Russian Yakovlev Yak-50 Soviet-block trainers were also there performing aerobatics. Their supercharged radial engines sound amazing.
Most other aircraft were of the smaller civilian variety. They included an amphibious seaplane, a Pitts S-2B aerobatic biplane, and small jet and turboprop passenger planes. There were also numerous experimental and production light aircraft.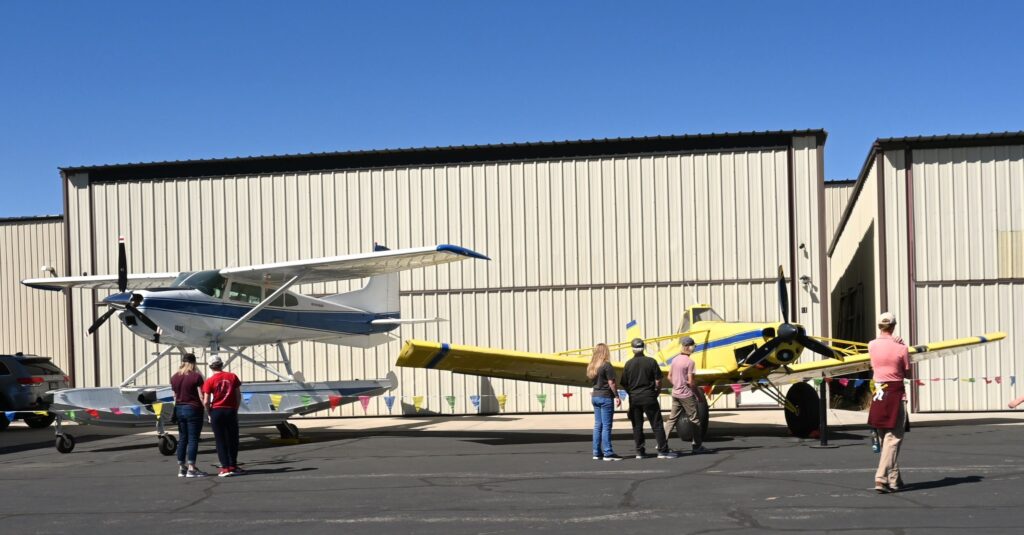 Among my favorites were short takeoff and landing (STOL) aircraft. Several had large balloon tires and powerful engines for search and rescue or bush flying that requires operating from short, rough fields. A Utah County Sheriff's aircraft even had e-bikes and rifle cases hanging from the wing.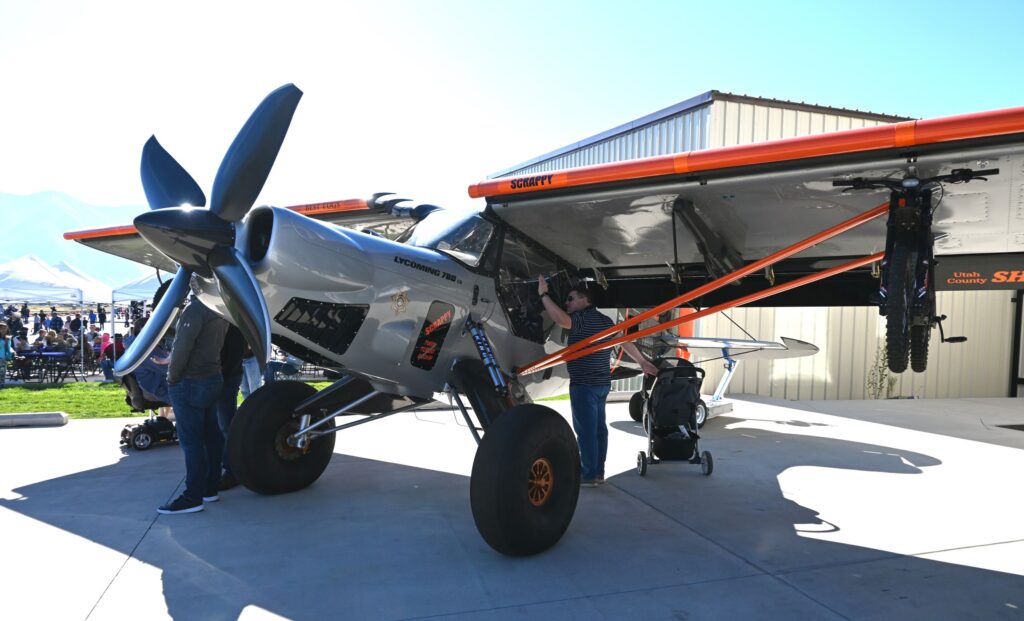 Aerobatic Performances
Reading about aerobatics—even watching videos—just doesn't do justice to the experience of being on the ground hearing, feeling, and seeing these amazing demonstrations in person. Airplanes shouldn't be able to do what these performers get them to do repeatedly and confidently.
The pilots and their aircraft are just as fascinating as the maneuvers they fly. For instance Bountiful's Danny Sorensen was there with a beautiful red and black biplane that reminded me of an older radial-engine Pitts. When I asked him about it, he said that while Pitts aerobatic aircraft were part of his inspiration, he actually designed and hand-built "Unfinished Business" himself. The project took 6000 hours—spread over 14 ½ years—of painstaking and careful craftsmanship.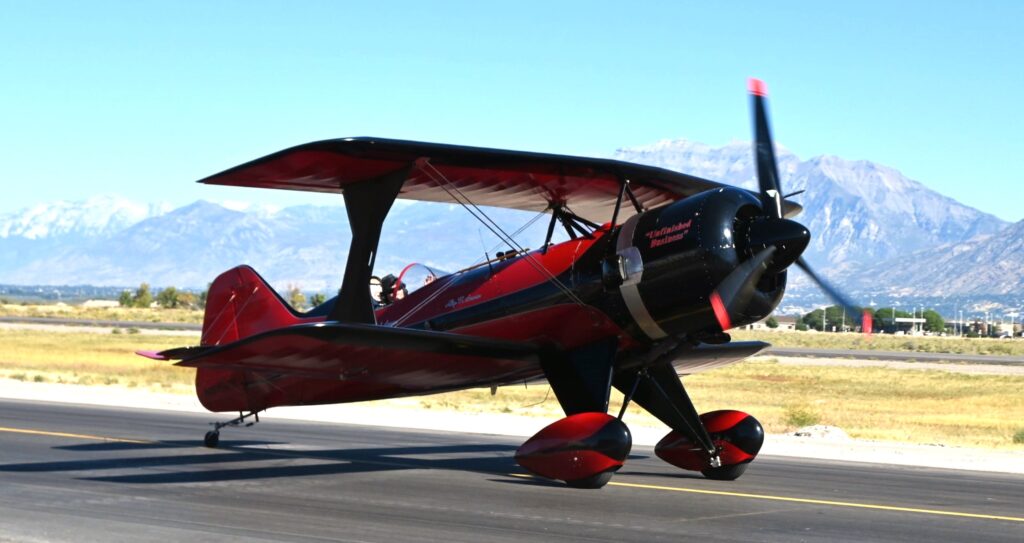 Danny created many of the parts and structures himself, including the steel-tube frame and the wooden wing spars and ribs. He also covered the wings and fuselage himself. The engine he selected is the same 360 horsepower (hp), supercharged Vedeneyev (Russian) radial found in many Yak-50s.
It would have cost him around $465,000 to have this machine built in a shop, so the Unfinished Business is proof that a determined and skilled craftsman can do astounding things on a budget. Still, an aerobatic airplane is not something to cut corners on, so how did this one-of-a-kind project turn out? First, it looks great. Second, Danny wrung his biplane out thoroughly during two breathtaking aerobatic displays that day, and he and the airplane appeared to perform flawlessly.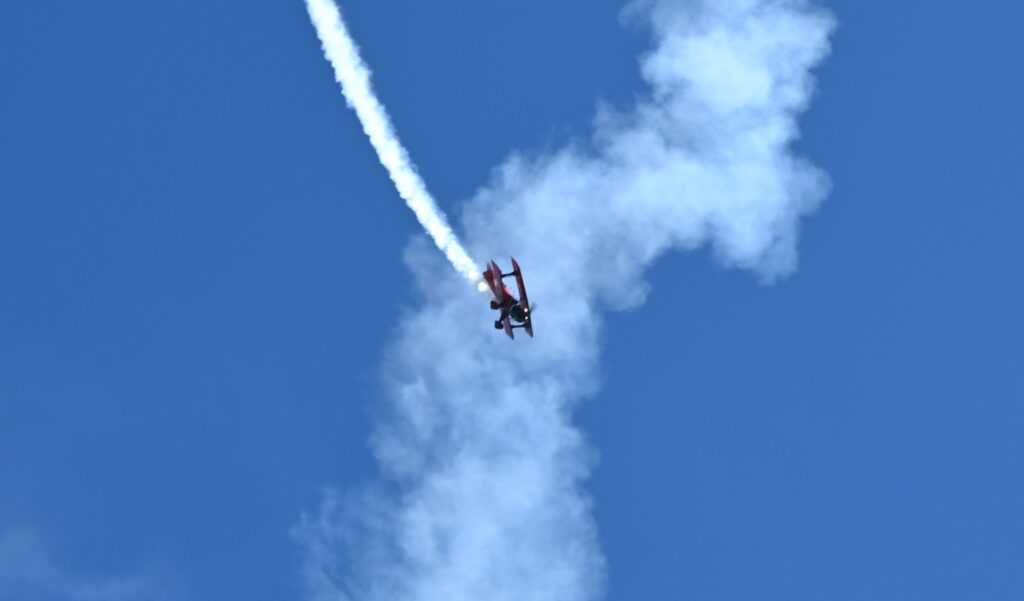 While not hand built, another Utahn demonstrating an amazing aircraft was Brad Wursten of Logan. He waited three years to take delivery of his gorgeous MX2 unlimited aerobatic plane, built in Perth, Australia. The MX2 can withstand ridiculous amounts of g-forces—more than a pilot can sustain—and fly at incredible slip angles. It was a pleasure to watch Brad yanking, banking, and a whole lot else.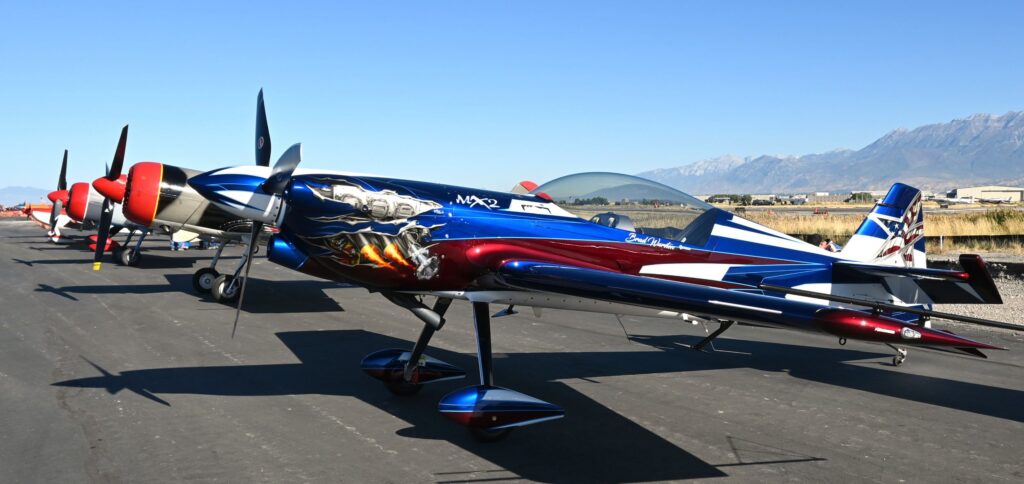 These are not the only Utah-based pilots who performed, but they are great examples of experts in a type of motorsport that's relatively rare in our state.
As a side note, Wings and Wheels organizers arranged some huge explosions on the far side of the runway when military aircraft, such as the T-33 and Yak-50s, did flybys. The point was to simulate low-level attack runs, and the fireballs were so big that the crowd could feel the heat waves from over a hundred yards away.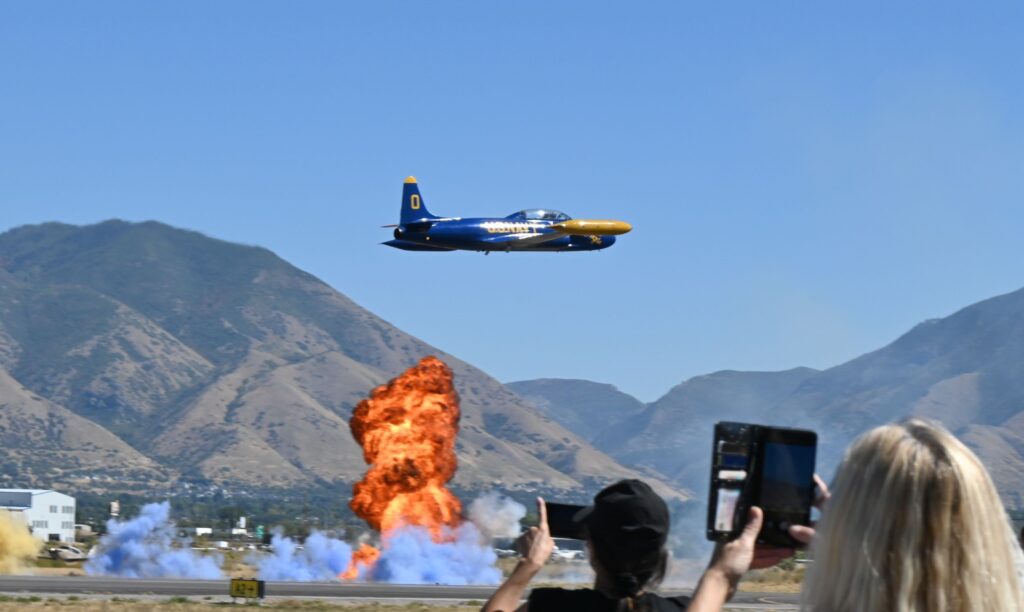 Car Show & Runway Attack
Sections of the airport were set aside to show off some amazing classic, unique, and exotic cars, trucks, military ground vehicles, and a few motorcycles. While that's pretty typical of car shows, what wasn't typical was getting to see and hear many of the exotics flying low down a long straightaway.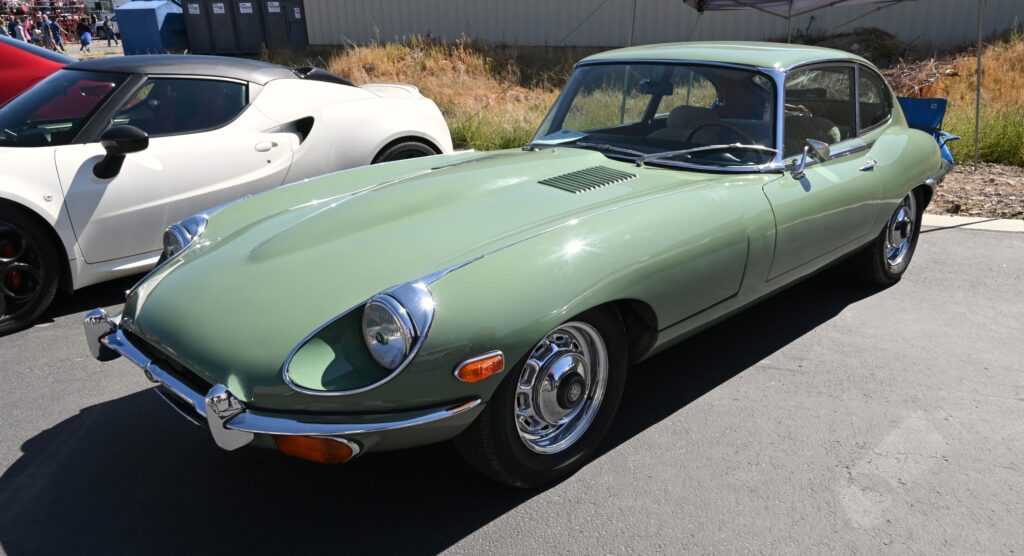 The "½ Mile Runway Attack" was actually run on a taxiway, which was good because it got the action closer to the crowd. It featured American iron as well as Ferraris, McLarens, Porsches, Lamborghinis, BMWs, Lotuses, a modified Kia Stinger…and the list goes on.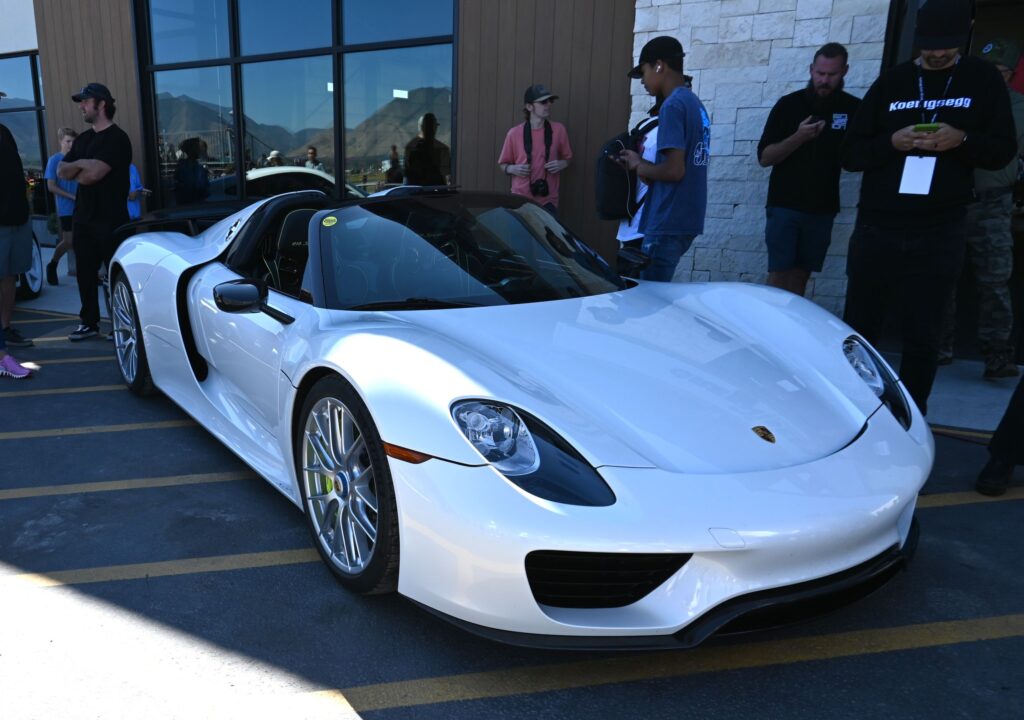 There were even a couple of two-million-dollar cars present: a Bugatti Veyron and a Porsche 918 Spyder. Other unique cars were kit built. John Carver's GTM is a two-seat, mid-engine supercar designed by Factory Five to be assembled by the buyer with some parts from a donor car. His charcoal gray #49 weighs only 2500 pounds, has a 50/50 front/rear weight distribution, and is powered by a Chevy LS2 engine pushing 440 hp at the wheels. The GTM is beautiful and professionally done. So much so that it won a Utah Autorama award in 2022 for Outstanding Handbuild Custom.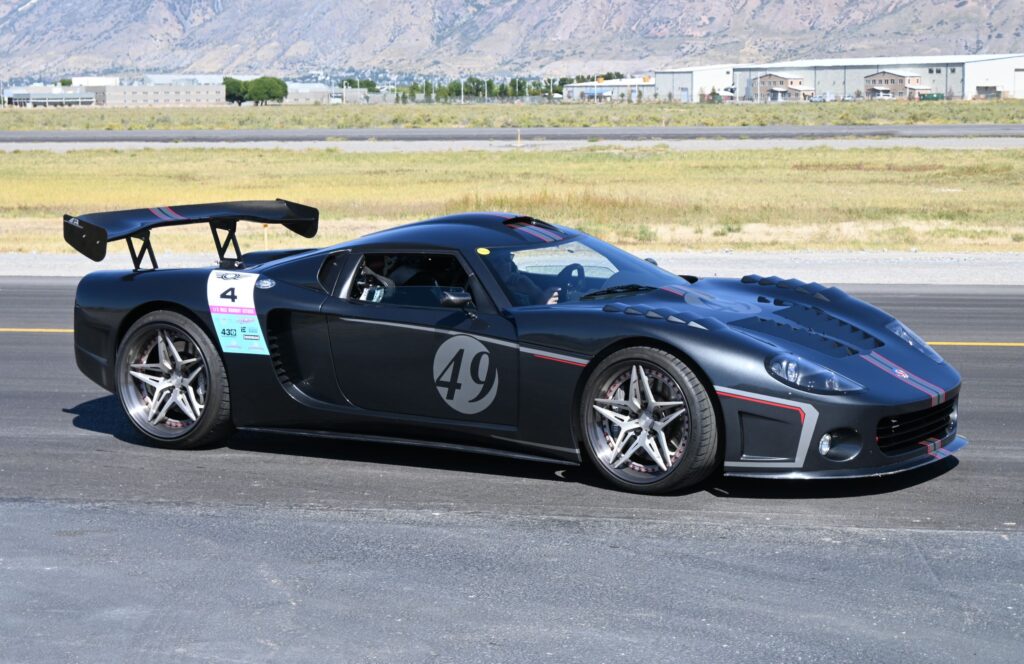 Perhaps an even more exotic example is Judd Nixon's Ultima RS. Ultima is a small British builder, and the RS can either be ordered as a finished car or as a kit. Ultima envisions the powerplant being one of several Chevrolet LT, V-8 crate engines. However, Judd went a different direction with an overbuilt and turbocharged Toyota 2JZ inline six-cylinder. It's output is 750 hp on pump gas and up to 1300 hp on ethanol. Judd bought his black Ultima RS in kit form, as chassis #27, and did much of the work himself. The result is an immaculate and breathtaking supercar.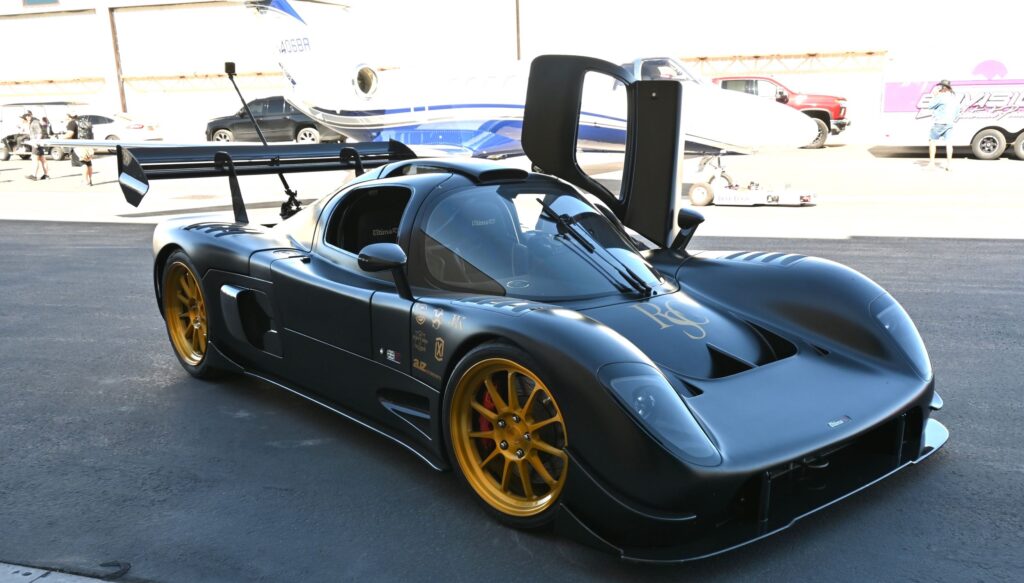 Again, getting to experience these cars, as spectators, at max acceleration over a half-mile was a real treat. From smooth, high-revving Porsches and Ferraris to rowdy-sounding Lamborghinis, the live audio was as impressive as the blistering acceleration. One Lamborghini was so raucous that the crowd could easily hear every shift the entire length of the course.
I'm not sure who the Runway Attack winners were, but when I had to leave (early) Judd Nixon had managed to push his lightweight and powerful Ultima RS to 188 mph! Unfortunately, on a later run, he had the rear shell of the body separate, climb to altitude, and come crashing down. He and the rest of the car are still in good shape.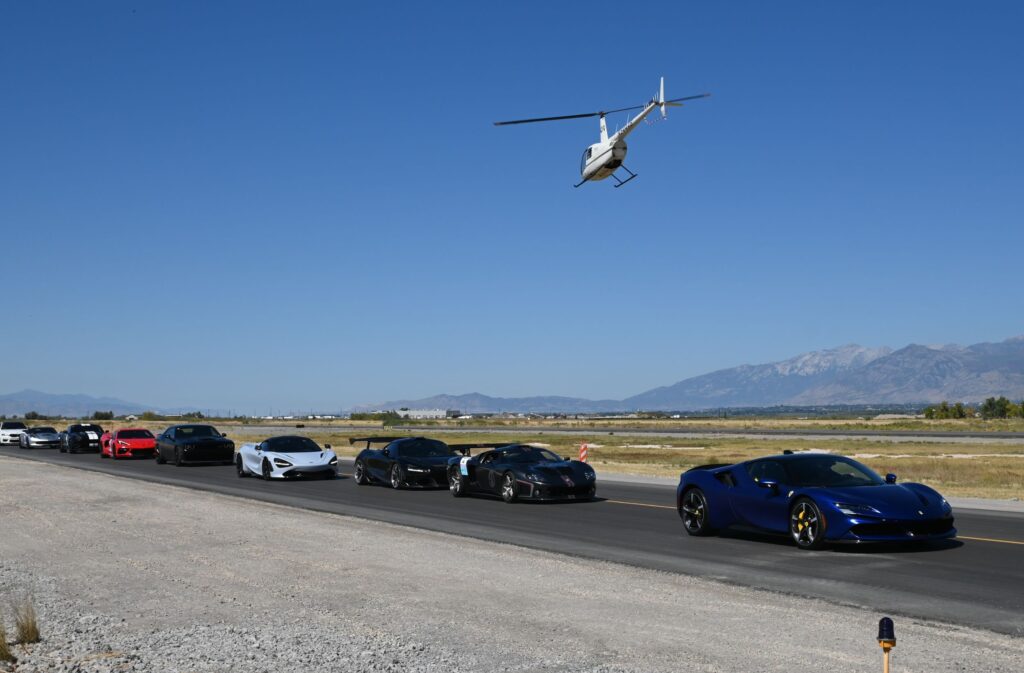 A Fantastic Event
Aerobatic flight is a relatively uncommon motorsport in Utah. Getting to see supercar after supercar max performing in person is even more rare. What's not to love?
If Wings and Wheels continues to be an annual event, and it should, it's definitely worth adding to your planner for next year!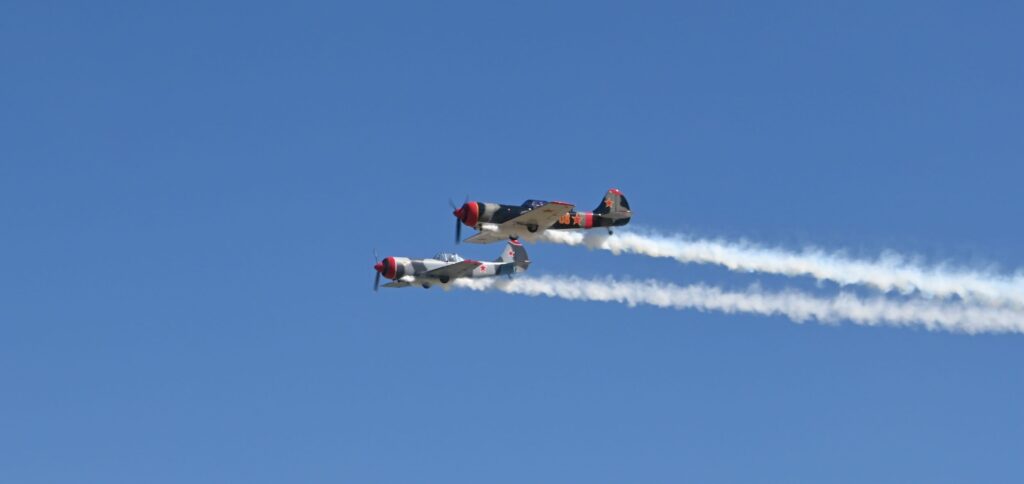 © 2023, R Bairett