Riot Motorsport (RM) opened its doors at the Utah Motorsports Campus (UMC) this last March (2023). They are now ready to provide full services for automotive pro racing and all classes of club racing. Services include vehicle storage, modification, and maintenance, as well as driver coaching and track day support.


RM already has 25-30 customer cars, plus team cars, in its spaces, and provides as much or as little support as customers want. Some drivers simply store their cars. Others are "arrive and drive" customers who leave race-prep and servicing entirely in Riot's hands until they meet up with their cars on race weekends.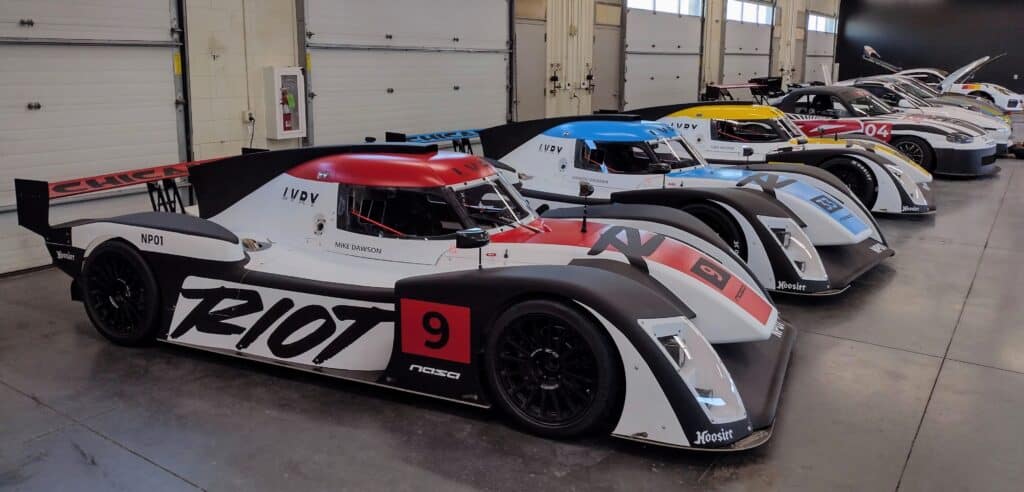 The shop, in UMC tenant garage 804, is maturing rapidly and becoming quite an attractive facility. The goal is a comfortable and roomy lounge, clean bathrooms, locker availability, and professional office space. In short, somewhere drivers can hang out and feel at home rather than transient.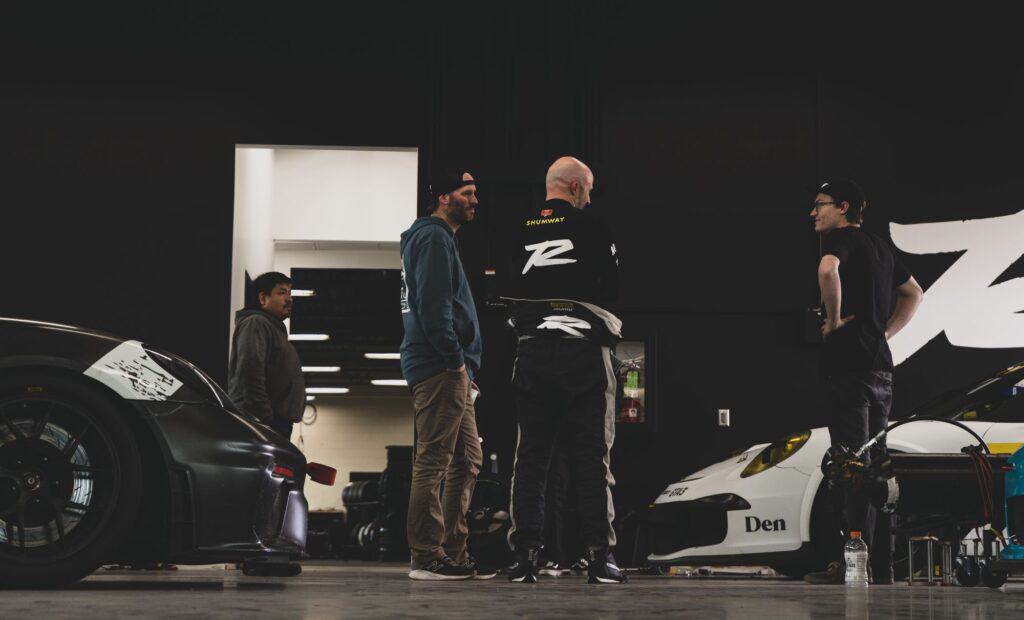 The Vision Behind Riot Motorsport
Michael Shumway, who owns and operates multiple Riot-brand businesses, explained what drove creation of Riot Motorsport and how it's evolving.
Michael started competing in NASA Utah events as an independent, renting a day garage for race weekends. He describes that environment as super-cool because drivers could meander around talking to other racers, sharing info, and making great friends.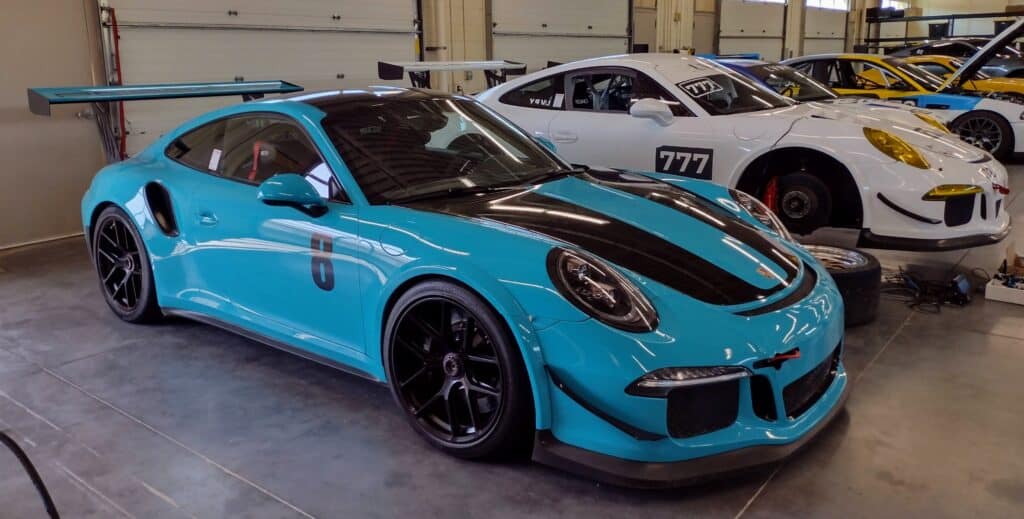 He did, however, see some seclusion of drivers from some of the race teams with their own tight-knit garage groups. So he started thinking about how he could provide that team environment for more people. Michael's new goal was to help other drivers by bringing the community together in a way that hadn't been done before.
Although Riot Motorsport has been successful as a race team—winning class competitions, for instance, in the 2022 WERC 6-hour endurance race and in the NASA national championship at Laguna Seca—they were renting multiple, scattered garage bays and their focus was not on adding customers. When a race team vacated their large UMC space this last winter, that all changed as Michael jumped on the chance to make his vision the reality.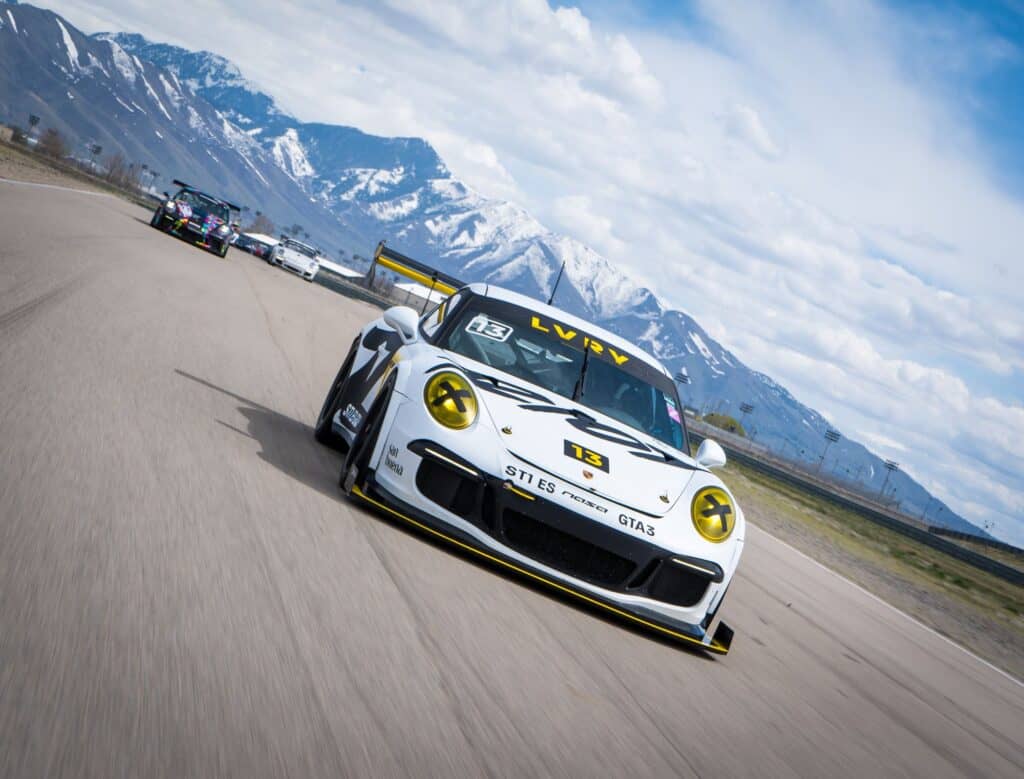 Services
While RM will specialize in the higher-end Porsches and BMWs they race themselves, they also want to accommodate drivers and cars of various types and classes. Particularly, according to Michael, "we don't close our doors to someone who just wants to hang out and be part of the group." They know how overwhelming running a car on track can seem, and are happy to help.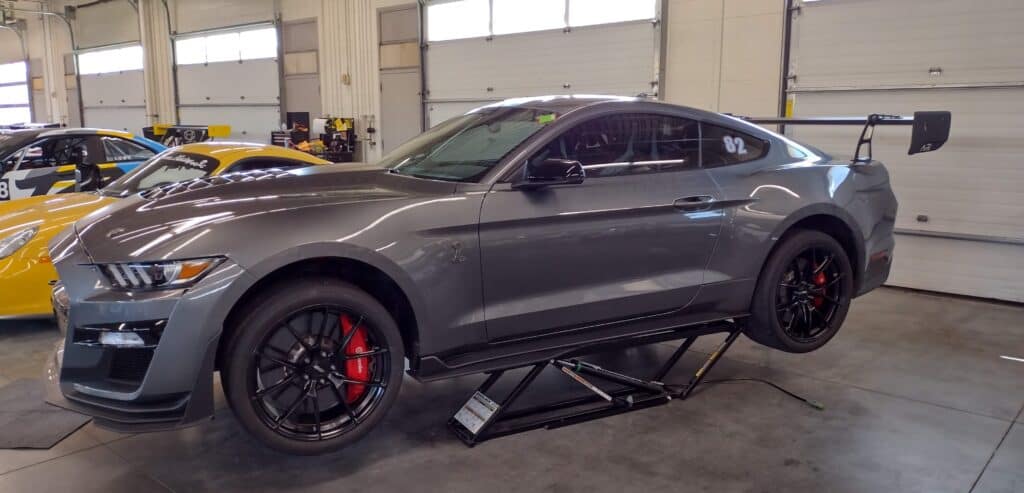 That help includes driver development. Even after completing NASA's HPDE4 (High Performance Driver Event training) there is still so much to learn about being inches from other cars at 150 mph. Drivers are competent by the time they compete in Time Trial and Road Racing events. However, it becomes more important, and harder, to shave precious fractions of a second off lap times, and few drivers can afford over $1000/day for a professional coach.
The solution: Riot Motorsport emphasizes ongoing driver progression by offering "really aggressive, professional-level guidance" at a fraction of the price via shared-program coaching. Basically, instead of one driver paying solo for professional instruction, a coach spends time working with multiple drivers who share the cost. Racers get help with setup and preparation, post-heat data analysis, and next-level training on driver technique.
All of which should shave those critical tenths of a second per lap, and really accelerate the learning curve. As Michael highlights, one day with a coach can be worth ten days on your own.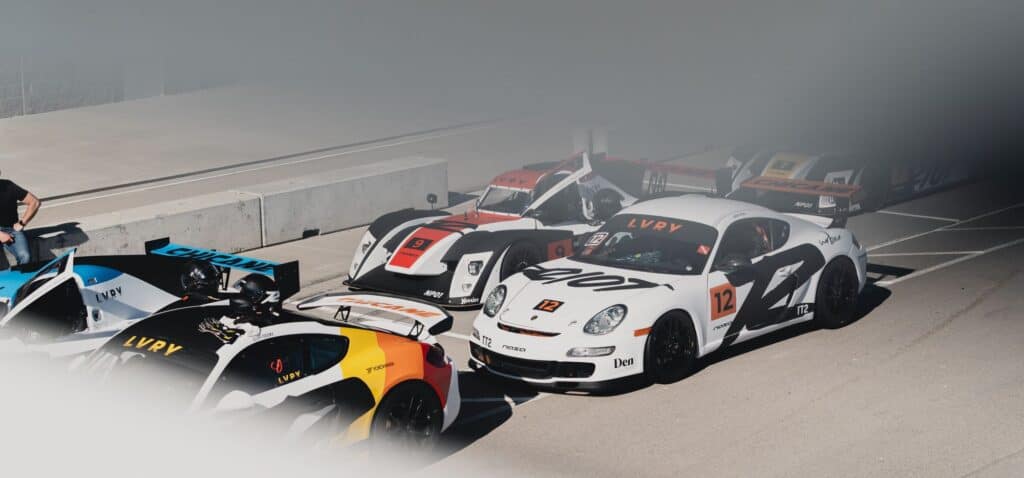 The Riot Experience
New Riot customer Wayne Crabtree, who is relatively new to the track environment, started HPDE last year in his 2014 Camaro ZL1, with the 1LE track package and manual transmission. That was so much car that he felt it was slowing his development as a driver—it's too convenient to substitute horsepower for skill. So he is now running a street-legal, but track-prepped, 2021 Miata.
Wayne can't say enough about how much help he's been getting from RM, and how welcome he feels every time he steps into the shop. In his words: "When I rented a bay from Riot Motorsport, I thought I was going to finally have a space for my car. But the Riot crew has been so welcoming that I feel like I'm a part of an awesome family of car guys every time I pull in. Such an awesome group!"
Specifically, Wayne says that shop manager TJ Hammond, and driver coach Austin Kent, were both happy to take time with him, made him and his wife feel at home, and were especially helpful when he had car and track questions. Wayne also really appreciates having a box with his name on it to store parts and equipment, and designated space on the tire rack for his spares. Between the people, the customer-centric setup, and the comfortable lounge space, he feels like he has a home at the track.
So the shop was born out of a desire to help other drivers and make them feel less transient, and Riot Motorsport appears to be succeeding in doing so. Its big push is to be super-competitive on track, but to encourage drivers to help each other out and avoid arrogance off the track. In short, Michael says, "we want to make sure everyone keeps having fun, since that's why we all started racing in the first place."