The 27th Anniversary edition of the Kyle Petty Charity Ride Across America is wrapping up it's Utah-Nevada loop. Kyle, like his father Richard Petty, was a successful and famous NASCAR driver for many years. The riders stopped and greeted fans in Cedar City, Utah this evening, May 3rd.


On Thursday, May 4th, Kyle and his large entourage of fellow motorcycle riders, celebrities, and support vehicles, will make "fan pit stops" in Escalante, Hanksville, and Moab. Friday, May 5th, fan pit stops are planned for Wellington, Springville, and Salt Lake City, where the ride ends.
See https://www.kylepettycharityride.com/fan-event-schedule for times and locations if you'd like to meet some of your favorite race drivers.
The weather forecast over the next couple of days is less-than-ideal for motorcycle riding. However, according to support team members, the event should stay on schedule. They have continued through snow before, and have only been delayed once, when a tornado swept through their route in Arkansas.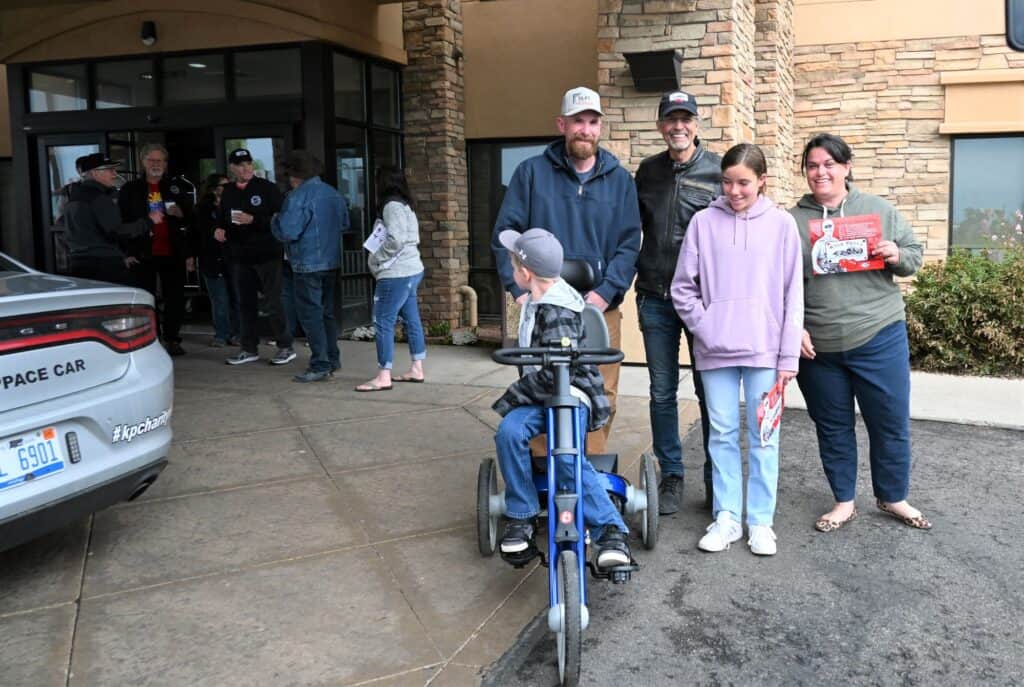 In Cedar City, Kyle Petty was outside greeting fans, signing autographs and posing in photos with individuals and families that came to see him. The other celebrities on the tour—Ken Schrader, Richard Petty, Herschel Walker, Kenny Wallace, and Rick Allen—were harder to locate. If you want to meet a celebrity rider other than Kyle, it probably pays to be there a little early and catch them as they arrive.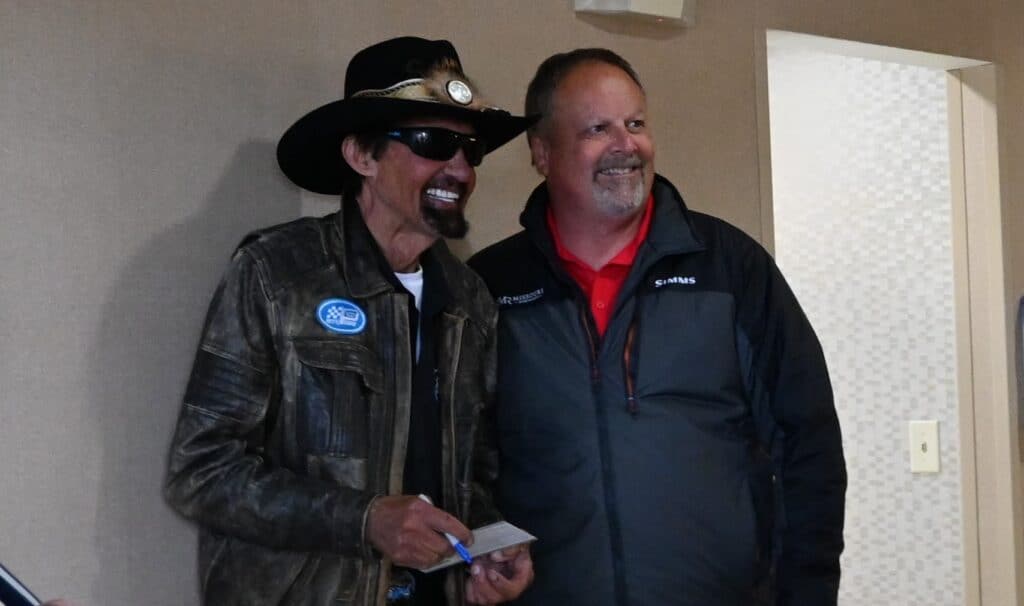 The charity ride started somewhat accidentally. In 1994. Kyle and a few buddies decided to ride their motorcycles from North Carolina to a NASCAR race in Phoenix. Friends kept joining them along the way, and they got to Phoenix with 30 riders. That inspired Kyle to create something bigger, which turned into the Kyle Petty Charity Ride Across America.
One rider, Elliot Presser, said he was having a great time being part of the ride and supporting children's charities. Elliot's mount is a blue 2013 Harley-Davidson Street Glide—customized by Strokers Dallas of reality TV fame. In fact, according to Elliot, Rick Fairless, the proprietor of Strokers Dallas, is a friend of Herschel Walker and is also along for the 27th Anniversary ride.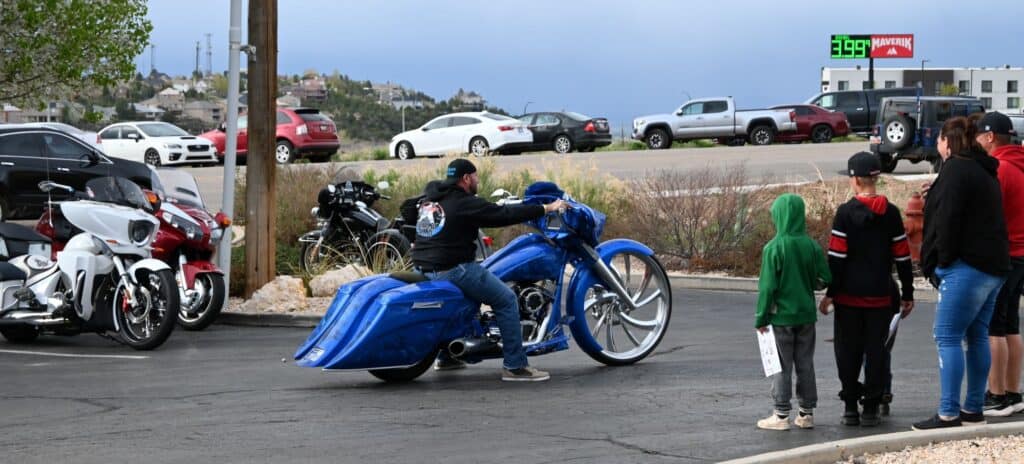 The main charity served is Victory Junction, which provides life-changing camp opportunities for children with chronic medical illnesses. Fans can contribute by buying memorabilia and making donations at fan pit stops or online.