The 4th annual Utah supercar show, Exotics at the Gateway, took place at Salt Lake City's Gateway Plaza on Saturday evening, April 8th. As first time attendees, we were awed by the cars and the crowd.


In addition to a slew of Porsche 911s—they're popular because they're good—the Lamborghini bull, the McLaren kiwi crest, and Ferrari's prancing pony were everywhere. Other Euro-cars making appearances included Mercedes AMG GTs, Audi R8s, Aston Martin DBs, BMW I8s, and a few Lotus offerings. There was also at least one Alfa Romeo.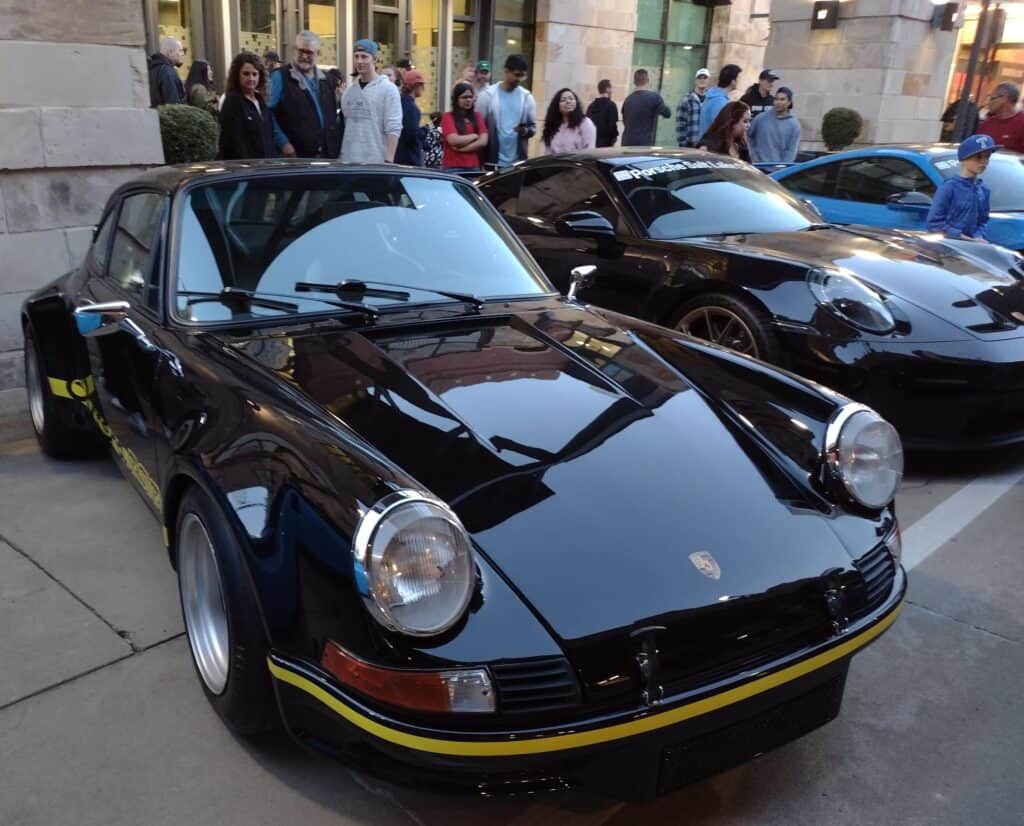 American supercars—Chevy Corvettes, Dodge Vipers, and Ford GTs —were well represented, as were some of Japan's best, including Acura NSXs, Nissan GT-Rs, and Toyota Supras.
Possibly the most rare makes at the Gateway were a lightweight and "stupid fast" 2005 Noble M12 GTO 3R, a Tesla roadster, and a Bugatti. I believe the Bugatti was a Veyron or Chiron, but only caught a rear view because…crowds!

I doubt that everyone in the Salt Lake Valley was there, but at times it felt like it. Moms with babies in strollers, young couples in formal attire on their way to prom, young adults, working professionals, and retirees were all well represented.
Getting an entire car in one's camera frame and managing to snap a photo without people between camera and car took a lot of patience. Walking 360 degrees around a car was a slow business, and the area between rows of cars was a parking lot itself, with the throng barely moving. Still, everyone seemed to be having a great time and to realize what a unique opportunity the evening was.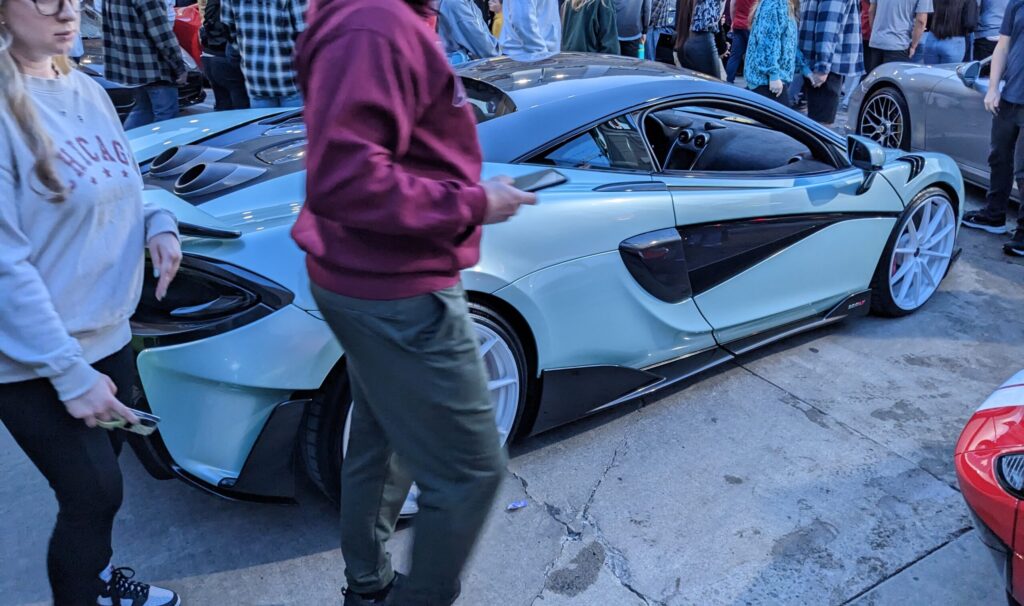 It would have been great to get to interact with the supercars' owners, but they were mostly hard to identify in the crowd. One exception was Stirling Waite, who was happy to answer questions about his 2006 Lotus Elise. He describes it as a street-legal go-kart, and it did feel like I was just a few inches off the ground when I squeezed into the driver's seat. He purchased it three years ago to participate in supercar cruises, and he gets a lot of interest in the car even from that distinctive group. I know I'd love to get one on a track.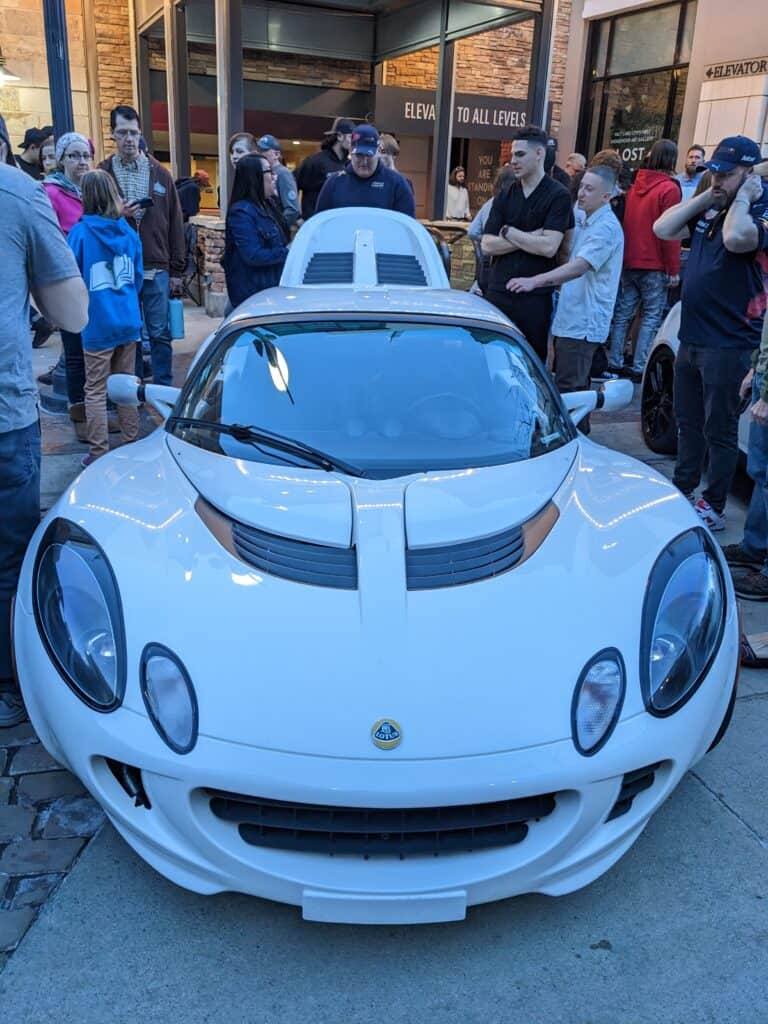 As the evening wore down, it was fun to be there for the supercars' departure. The rumble of potent engines as cars were cranked up and moved out was breathtaking. Occasional engine pops delighted the crowd—sorry sleeping babies—with one Rocket Bunny modified GT-R being especially, and repeatedly, earth-shaking.
On a side note, the show may have outgrown the Gateway Plaza. The ability to move freely, to photograph one's favorites with less interference, and to find car's owners and get their stories would make a great event even better.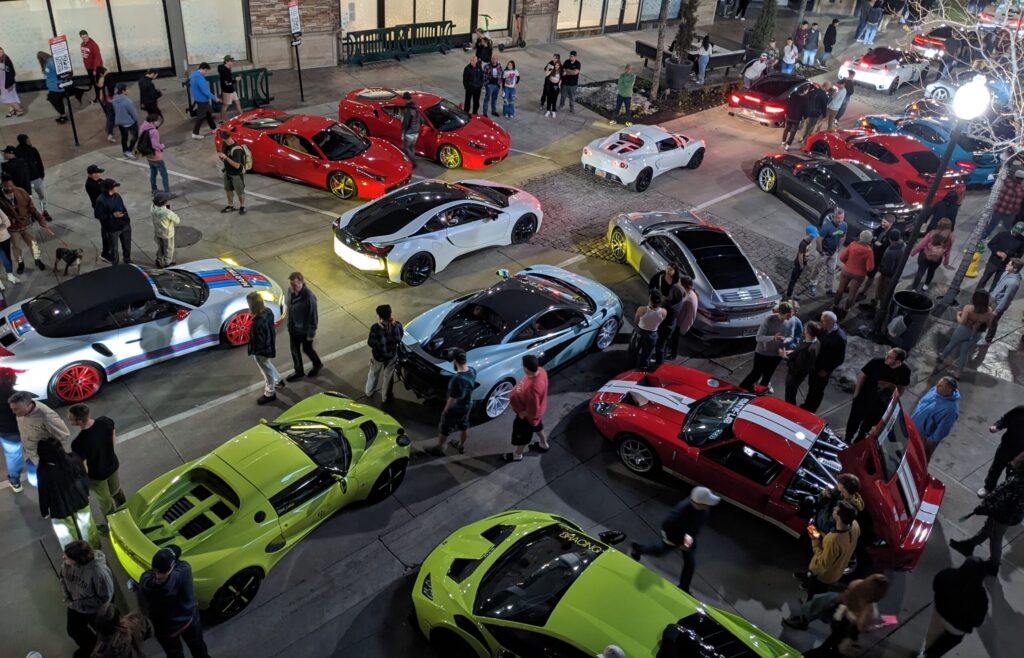 Exotics at the Gateway has become extremely popular, and with good reason. I've been to my share of car shows and stuck my head into several exotic dealerships, but have never experienced this variety or quantity of supercars, from several eras, in one place. Kudos to Need2DriveUtah and their sponsors for pulling this together again. It was awesome!