Rick Bairett, 14 Feb 2023
When the Subaru BRZ hit the US market, with its Scion FR-S (later Toyota 86) twin, I was way impressed. It hit most of the right notes for a sports car: a tossable two-door coupe with captivating lines and manual transmission, and it didn't cost a fortune. I was so fixated on the car that for Valentines Day, exactly 10 years ago today, my wife arranged a test drive for me. A local dealer worked with her in spite of the fact that I was putting myself through grad school and not in a position to buy one. That drive through rolling California hills did not disappoint.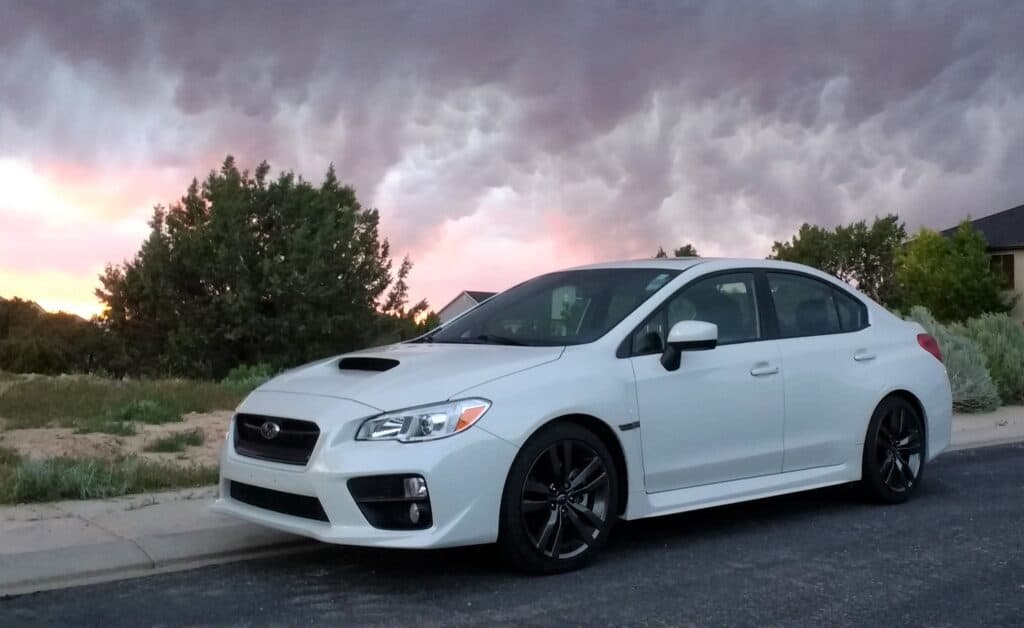 Fast forwarding two years, I'm done with grad school, gainfully employed, and in a position to finally ditch the family car and get something more grin-inducing. Unsurprisingly, I headed to a Subaru dealer and left with a brand new…WRX.
So what happened? Well, I realized that I wasn't in California anymore and was going to have to live with whatever I bought. And not just for weekend drives in the mountains but 365 days a year in all kinds of Utah weather.
The BRZ is rear-wheel drive (RWD) while the WRX is all-wheel drive (AWD). The BRZ, like many two-door sport coupes, has a token rear seat while the WRX has an actual back seat that real humans–we had older children at home–can settle into for long drives, and there's a real trunk to hold stuff for the trip. With the back seats down, I even get my float tube or ice-fishing sled, with related gear, into my WRX. As for those weekend drives on mountain roads–typically steep and windy in Utah–the WRX and its turbocharged power mill lives for them!
Subaru makes excellent AWD systems, which results in improved handling and grip. You can't just toss an AWD sports car into a turn with no regard for speed, but once in that turn the system constantly delivers torque to all four wheels to help maintain cornering stability. And since the WRX is Subaru's performance flagship, they tune its AWD system to do just that.
As for power, there is just no contest. My 2016 WRX had a 2.0-liter, twin-scroll turbocharged engine generating 268 HP @ 5600 RPM, and peak torque of 258 lb-ft starting at a mere 2000 RPM. The naturally-aspirated 2016 BRZ output is 200 HP @ 7000 RPM, with 151 lb-ft of peak torque once you get it up to 6400 RPM. To tip the scales even further, a naturally aspirated engine loses approximately 3% to 3.5% of its power per 1000 feet above sea level, so the BRZ experiences ~15% power loss along the Wasatch Front and probably loses a full third of its peak sea-level horsepower at 10,000 feet–not an unusual elevation for some alpine roads. Turbochargers minimize, if not entirely offset, that loss so the peak power difference between the two cars at 10,000 feet elevation could be as much as 128 hp.
The numbers aside, I know that my original 2016 WRX chewed through steep, twisty mountain roads like I was cruising down the freeway, and my 2017 WRX STi (305 HP @ 6000 RPM; 290 lb-ft of torque @ 4000 RPM) barely breaks a sweat. My favorite tester road branches off of Highway 14, and climbs almost 3000 feet, from ~6000 to ~9000, over just 8 miles of pavement. That stretch includes 21 turns with at least four of 90 degrees or more, including one 180 turn, and, like many mountain thoroughfares, has significant drop-offs alongside the road in places. In other words, it's like a stretch of Pike's Peak. My WRXs just aren't fazed by it. A quick downshift to second entering a 90-degree plus turn, back on the throttle at the apex, and you're quickly grabbing third and fourth gear as the valley vista opens up 1000s of feet below.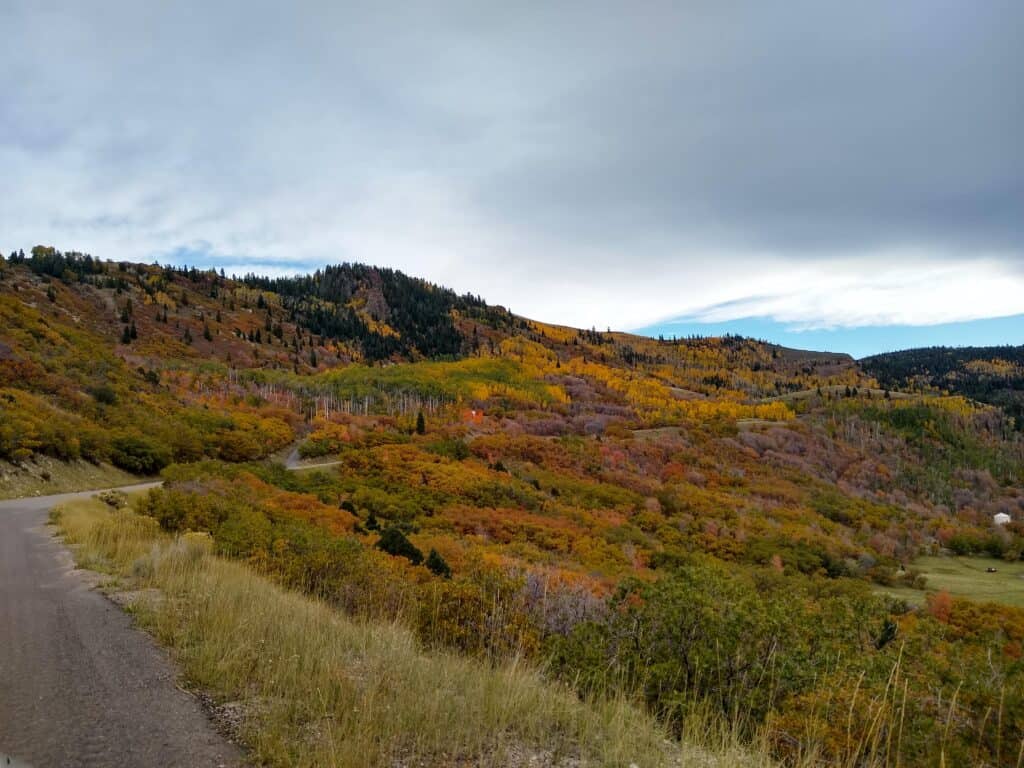 That's not to say that the BRZ, like its Mazda Miata competitor, isn't an amazing car because it is. I'm just grateful to have more power and retain most of it in the high altitude conditions we Utahns spend most of our time in. The world feels right when you ask for thrust and get plenty of it, at any elevation, knowing there's more in reserve.
Speaking of conditions, I'm probably not the only one who's noticed that it snows here. Where wet snow and ice leave a lot of drivers spinning their wheels and sliding off the road, that's much less of a problem with AWD than with RWD or even FWD (front-wheel drive), especially if you add a decent set of winter tires like Blizzacks or performance-oriented Alpins. The relatively low ground clearance of the WRX makes plowing through deep snow a bad idea–it's not an SUV–but a plowed road with a crust of semi-icy snow is a hoot.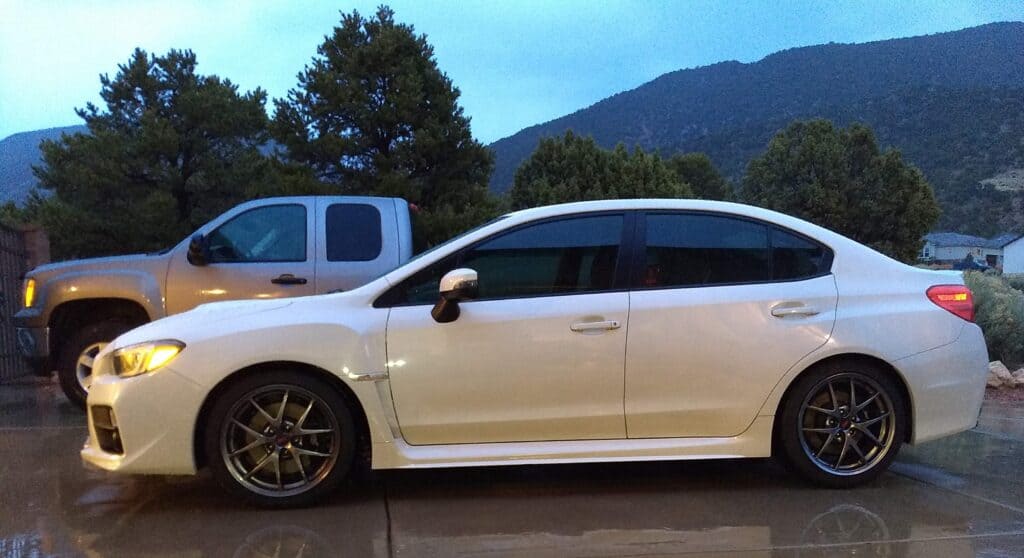 None of which means the WRX is perfect. Some accuse the suspension of being stiff, especially in the STi version, and I admit to feeling every crack and seam in the road. That's a trade-off for planted handling in the twisties and, personally, it just doesn't bother me. If you buy an STi, you'll probably either love or hate the big wing spoiler. I fall in the latter category, so I traveled all the way to Tucson to pick up a relatively rare STi without the wing.
The STi also uses older engine technology with more turbo lag than the twin-scroll booster in the most recent generations of the basic WRX. When the STI turbo kicks in though, the increased power is obvious. The clutch/AWD combination makes it challenging to launch any manual-transmission WRX consistently and there are probably cars in its price range with more refined interiors. 
As for styling…let's just say that Subaru has an annoying habit of teasing beautiful concept cars then releasing new generations of the WRX that are much less impressive. C'mon Subaru, it's just sheet metal! Oh, and plastic around the wheel wells for the latest generation…really?
Yes, the WRX has affordable competition besides the Subaru BRZ/Toyota 86 and Mazda Miata. The Volkswagen Golf GTI, the Honda Civic Si and Type-R, the Hyundai Elantra N, and Ford Focus ST are examples. There are also reasonably-priced versions of the Ford Mustang, Dodge Challenger, and Chevy Camaro, but none are AWD and many are RWD, which is just a bad idea on slick roads. Other AWD sports cars are available but pricey, and even the cheaper ones–the Golf R and the Focus RS–are notably more expensive than the WRX.
Not only is the WRX a cost-effective AWD screamer, the boxer engine gives it a low center of gravity, which further enhances cornering, and there are plenty of aftermarket parts available for tuners (mine is still stock). It's also readily available with a manual transmission, which is increasingly rare even among performance machines (a CVT automatic is available but much less engaging). Finally, resale value is excellent: I got my 2016 WRX Premium, with STi short-throw shifter, for about $29,000 and sold it five years later for $20,000.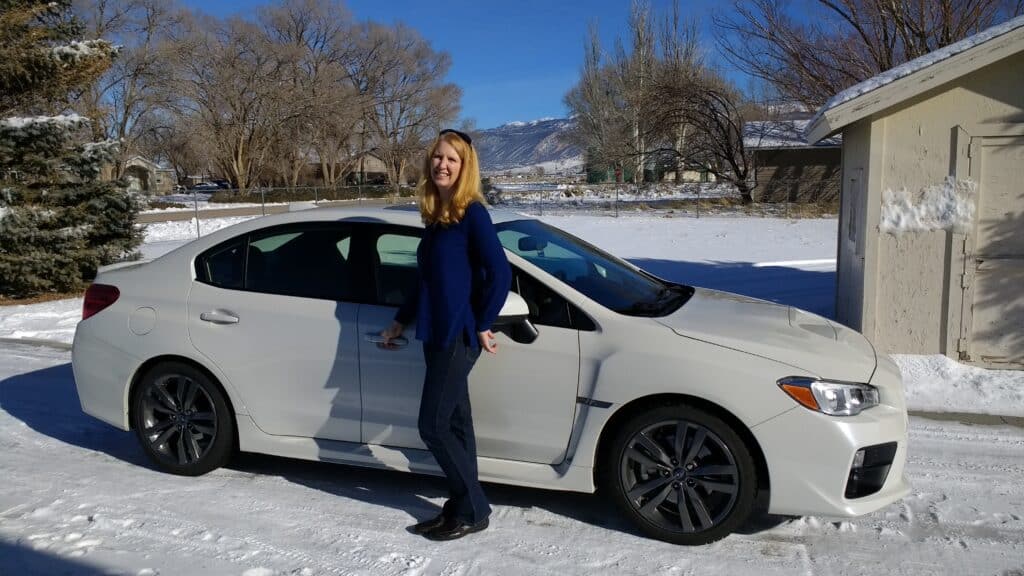 Well, it's snowing again and I need to head to work. Fortunately my WRX laughs at most conditions. I'm sure I'll be smiling too when I arrive because I always have something to smile about when I'm rowing my own gears and otherwise engaged with its precise steering, planted cornering, and plentiful power. Someday, when I can pick and choose which days I'll drive, I'll get a mid-engine, RWD sport coupe. Today, however, is a great day for driving in the snow.
The fact that I can consistently have a blast driving my WRX in challenging mountainous elevations and in year-round weather conditions, all without breaking the bank, makes it a great candidate for the best Utah daily-driver performance machine.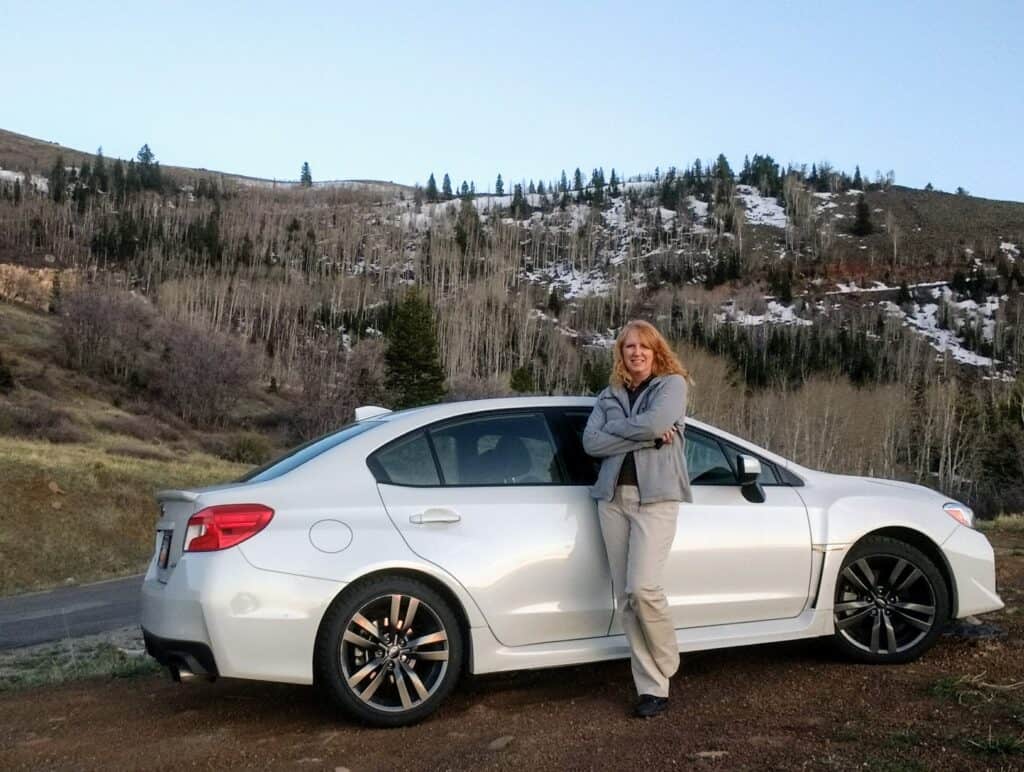 © 2023, R Bairett